Now you can offer your patients an obesity treatment that will actually get them the results they seek. The UnCraveRx program consists of three parts: you prescribe the best anti-craving medication for each patient, we step in with nutritional coaching, and patients take responsibility to make lifestyle behavior changes.
Guest post authors include: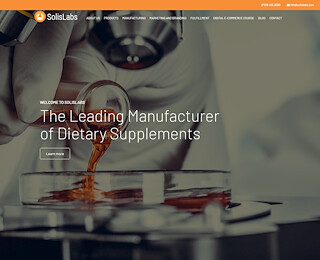 SolisLabs is a trusted source for contract manufacture of dietary supplements. We enable our customers to work on building their clientele while leaving the manufacture of supplements in our hands. Trust us for complete white label services, including development, manufacture, packaging, and labeling.
Solis Labs